Edge Thresholding:
The Key to Quality Binary Images
Thresholding or binarization, the conversion of the native grayscale image in a scanner into a binary image, is a key technology for successful document imaging. Traditional thresholding has been based on suppressing background rather than finding foreground. Picture Elements, Inc. has developed a family of algorithms based on the principles used in human vision itself: finding edge information and accurately reproducing the widths of features in the original grayscale image.
Edge Thresholding Produces Accurate Feature Widths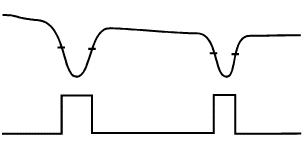 ---
Traditional Dynamic Thresholding Still Can Produce Images
Which AreToo Light ...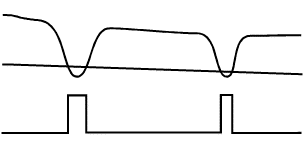 ... Or Too Dark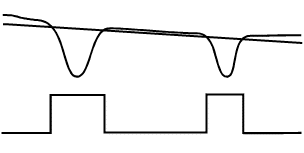 Automatic
These edge thresholding algorithms are robust and highly automatic. They perform well in the face of widely varying document contrasts with a single, automatic setting.
Picture Elements has developed chip and board implementations of these leading edge techniques for a few sophisticated systems integrators and scanner manufacturers. Top image quality has proven to be a key discriminator in the crowded, me-too document imaging world. These technologies are now available on the PCI bus.
Fast
The Picture Elements team of seasoned imaging engineers has developed chip and board thresholder implementations at 30 to 80 MHz pixel rates.
The VST-1000 thresholder chip can be embedded in a scanner for modest cost.
The Picture Elements THR Board incorporates the VST-1000 chip and can operate on grayscale images from the PCI bus.
The Picture Elements ISE Board on the PCI bus gives this high quality thresholding function along with grayscale deskew, grayscale scaling, and simultaneous JPEG compression of the source grayscale image.